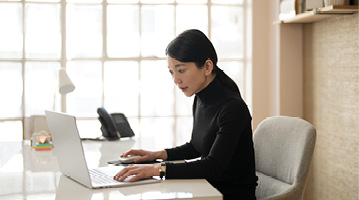 According to a recent survey, more and more Americans fear they won't have enough money to last them through retirement,1 and they are looking to their employer-sponsored retirement plan for help.
7 in 10 employees believe they need their employers' help to be financially healthy and secure.2
8 in 10 participants say they might consider rolling over their current retirement savings into a guaranteed lifetime income solution.3
As you begin exploring in-plan guarantees there are 3 primary considerations to keep in mind:
Selection and implementation
Once you understand your participants' needs, determine which lifetime income solution is right for them.

Identify insurers that offer in-plan guarantees
Determine the financial credibility of the provider and request documentation from the insurer
Benchmark the investment options, features and cost
Update governing plan documents to accommodate the SECURE Act provisions and features of the adopted solution



Oversight and monitoring
Once you add an in-plan guarantee to the plan's investment lineup, it's important to continue to review the investment option for appropriateness. Plan fiduciaries should follow the same decision-making process(es) that they use for exploring and monitoring traditional mutual funds


Portability
When deciding to add a guaranteed lifetime income solution to the investment lineup, the plan fiduciary may want to determine if the solution is portable to other recordkeepers, whether the insurer will make an IRA rollover option available and if so, what features will be preserved in the new investment option (e.g., the guaranteed income amount, allowance of joint life options, allowance of additional contributions, etc.).
[1] "2021 In-Plan Insights Survey of Plan Participants," Greenwald Research, https://greenwaldresearch.com/plan-participants-want-options-that-generate-retirement-income-in-their-workplace-retirement-plans/ (November 2021).
[2] "2020 Workplace Wellness Study," EBRI, ebri.org/docs/default-source/ebri-press-release/pr-1270-wws2020-30sept20.pdf (Sept. 30, 2020).
[3] "New study: 8 in 10 retirement plan sponsors say participants want guaranteed lifetime income investment options," news.nationwide.com/plan-sponsors-say-participants-want-guaranteed-lifetime-income/ (Sept. 10, 2021).
Group annuity contracts are purchased from a life insurance company. They are designed for long-term retirement goals. All contract guarantees, including those for guaranteed income, are funded from the issuing insurance companies' general accounts and are subject to the claims-paying ability of the issuing insurance companies. Transfers out of the contract to other funding providers are subject to restrictions.
Products are issued by Nationwide Life Insurance Company.